Members of
The Royal City Saxophone Quartet

---

Ernie
Photo courtesy Stan Switalski


Leader – Baritone and Bass Saxophones Email
The leader and founder of the RCSQ, Ernie is a graduate of the University of Waterloo in Mathematics and Music.  He studied saxophone at Humber College with Pat LaBarbera, and later in North Carolina with James Houlik.  A native of Peterborough, Ernie now calls Elora home.  He has played in numerous bands and has travelled to many jazz events and festivals throughout the United States and Canada.  Ernie's baritone provides the "ground sound" for the RCSQ. As leader of his own Jazz Quartet he released his debut CD in 2006 entitled The Autumn Leaves.  He has enjoyed his foray into the world of the Bass Saxophone but cautions that excessive playing "makes your lip feel like a foot."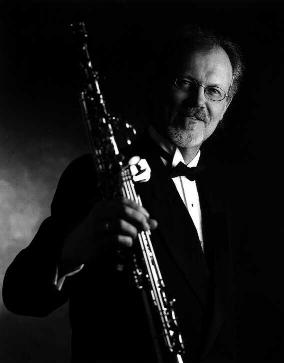 Bradley
Photo courtesy Stan Switalski

Soprano, Sopranino and Alto Saxophones Email
Bradley Moggach began his formal music training at Wilfrid Laurier University and furthered his studies in organ performance at McGill. Throughout his career as a keyboardist he blended his classical training with playing wind instruments in ensembles from polkas to pops.  He is a founding member of the Wellington Winds (Wellington Wind Symphony). He is the director of music at St. Peter's Lutheran Church in Cambridge and a worship leader at Waterloo Lutheran Seminary exploring themes in jazz liturgy and global song (Inshallah). He recently returned from the 2015 Hymn Society of North America annual conference in New Orleans (Jazz, Jambalaya and Jubilee) where he was featured on the organ, piano and saxophone in the opening service dedicated to remembering hurricane Katrina. Bradley is pleased to champion the classical saxophone repertoire and acquaint audiences with Canada's musical treasure, The Six Brown Brothers.

Larry
Photo courtesy Stan Switalski

Larry Moser – Alto, Tenor Saxophones, Clarinet Email
Larry received his Bachelor of Music degree in Music Education from the University of Western Ontario. He then went on to earn a Master of Music as a Woodwind Specialist from Michigan State University. Though recently retired from teaching instrumental music in Kitchener, Ontario, he teaches clarinet and saxophone privately.  Larry performs in various other groups including the Guelph Symphony Orchestra and the Wellington Wind Symphony.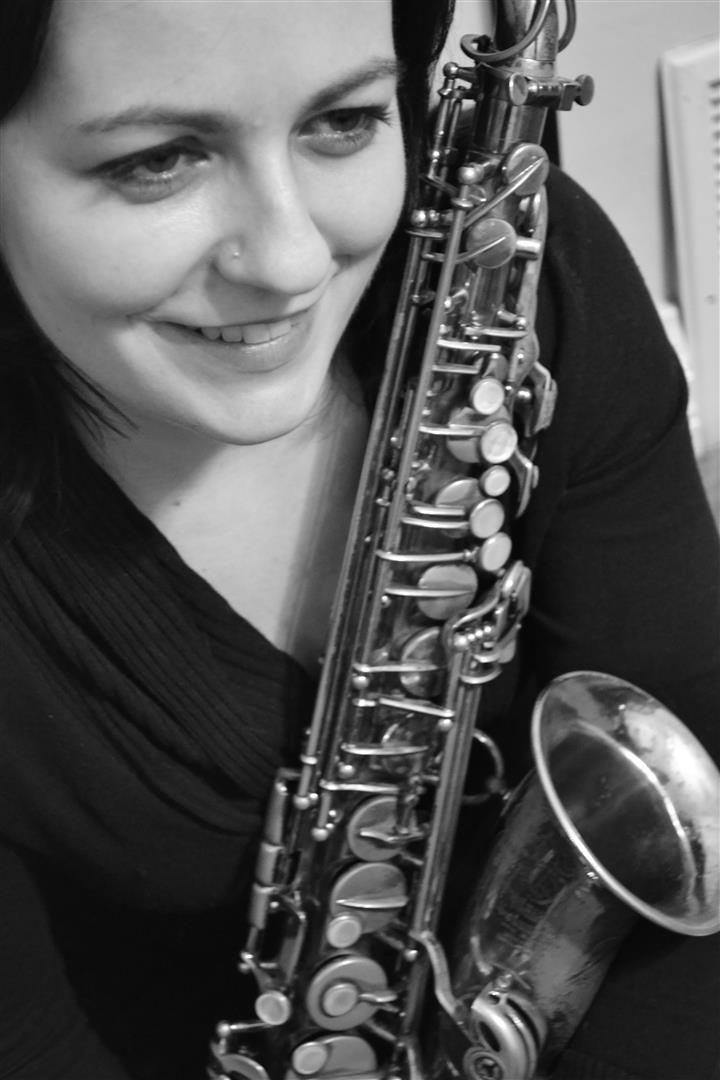 Danielle

Danielle Beck – Tenor, Alto, Soprano Saxophones Email
Danielle earned her Bachelor of Music Performance from Wilfrid Laurier University in 2003. She has built a career as a performer, clinician, accompanist, and private instructor for woodwinds, piano & music theory. Danielle has run saxophone clinics at local music academies, high-schools, and band workshops. She is currently performing with diverse local groups including The Crazy Diamonds, Stealing Dan, the Wellington Wind Symphony and the RCSQ.  She also enjoys playing in many musical theatre productions. In 2010 Danielle started Beck Music – her own music school offering private lessons to aspiring students of all ages.


---
---
Member Emeritus
The RCSQ wishes to thank Robert for his enduring contributions to the Quartet, and wish him all the best in his future endeavours!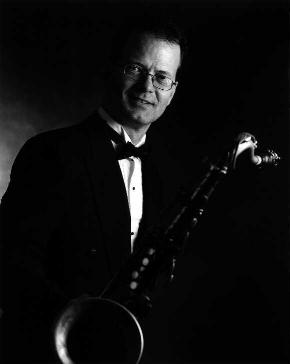 Robert
Photo courtesy Stan Switalski

Robert McWade – Tenor and C-Melody Saxophones 
Robert is a resident of the "Royal City" of Guelph. He joined the RCSQ after retiring from a successful career in the Canadian Armed Forces Band where he performed as instrumental soloist, vocalist, bandleader, and master of ceremonies. Highlights of his time as a student include the Ontario Youth Band, Ontario Youth Choir, and a BBC Competition award. A strong player and dedicated musician and teacher, Robert brings plenty of experience, adaptability, and enthusiasm to the RCSQ.
  
---
The Royal City Saxophone Quartet
P.O. Box 2896
Elora, Ontario  N0B 1S0
Phone & Fax: 519-846-9663
(c) 1997-2017 The Royal City Saxophone Quartet